Posts for: February, 2018
By Denver Sleep Apnea Center
February 17, 2018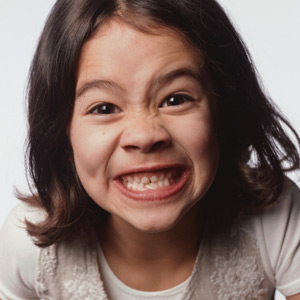 It can be alarming to be awakened in the middle of the night by a screeching, gritting sound coming from your child's bedroom. No, it's not a scene from a horror movie: it's your child grinding their teeth as they sleep — a behavior so prevalent in children under eleven it's considered normal.
That doesn't mean, however, you should completely ignore it. While it isn't harmful for most children, a few can encounter tooth wear, pain or trouble sleeping that calls for some form of intervention.
The causes for tooth grinding and similar habits known collectively as bruxism aren't thoroughly understood, but in children it's believed linked to the immaturity of the neuromuscular system that controls chewing. Some point to shifts from one stage of sleep to another — more than 80% of grinding episodes occur in lighter stages of sleep and only 5% to 10% during the deeper Rapid-Eye-Movement (REM) stage. It also seems prevalent in children who snore or have other symptoms of sleep apnea.
One primary concern is how the behavior can affect teeth, particularly through abnormal wear. The teeth, of course, make hundreds of contacts with each other every day during eating, speaking or jaw movement. If, however, the forces generated during these contacts chronically exceed normal parameters, as with bruxism, it can cause accelerated tooth wear. This can result in a higher susceptibility to tooth decay and appearance changes later in life.
If your child is exhibiting problems associated with teeth grinding, there are ways to address it. We may recommend a thin, plastic mouthguard they wear while sleeping that prevents the teeth from making solid contact with each other. We may also refer you to an ear, nose and throat specialist if we suspect signs of sleep apnea. And, children under severe psychological stress, which can also trigger teeth grinding, could benefit from behavioral therapy.
The good news is most grinding habits fade as children enter their teens. In the meantime, keep a watchful eye and see us if you notice any indications this common habit is affecting their health and well-being.
If you would like more information on teeth grinding habits, please contact us or schedule an appointment for a consultation. You can also learn more about this topic by reading the Dear Doctor magazine article "When Children Grind Their Teeth."
By Denver Sleep Apnea Center
February 02, 2018
A blow to the face can result in a variety of injuries to your jaws and the temporomandibular joints (TMJs) that join the lower jaw to the skull. Only a thorough examination can determine the type and extent of the injury, and how to treat it.
The pain you feel in your jaw may indicate a direct injury, usually near the joint. This could mean the joint head (condyle) has dislocated, or moved out of the joint space. It could also mean you've fractured your lower jaw, most commonly just below the head of the joint.
Jaw pain can also indicate structures near the jaw and joint have been damaged and the jaw is indirectly affected. In some cases a damaged tooth may be radiating pain signals through the jaw (along similar nerve paths). More likely, trauma to soft tissue near the jaw joint has swelled with inflammation, putting pressure on the joint and temporarily stopping the condyle from seating fully in the joint space.
Any of these injuries can also cause painful muscle spasms, a defensive reaction from the body that causes muscles on either side of the jaw to limit movement preventing further damage (a natural splint, if you will). Thus, the pain may be compounded by a diminished range of motion when you try to chew or speak.
It's important, therefore, to determine the exact cause of pain and limited movement before commencing treatment. Spasms and inflammation are usually treated with muscle relaxant drugs and anti-inflammatory pain relievers. In the case of a dislocation, gentle manipulation can ease the condyle back into the joint space. A fracture would require more extensive treatment, including repositioning broken bone and immobilizing the jaw from movement to allow healing. In the most severe cases, surgical treatment may be necessary to internally immobilize the joint.
If you sustain an injury that results in jaw swelling and pain, you should see us without delay. The sooner we can diagnose and begin the proper treatment for your injury, the less likely you'll encounter long-term problems and the sooner you'll be pain and swelling free.
If you would like more information on the causes and treatment of jaw pain, please contact us or schedule an appointment for a consultation. You can also learn more about this topic by reading the Dear Doctor magazine article "Jaw Pain."