Posts for: March, 2019
By Denver Sleep Apnea Center
March 18, 2019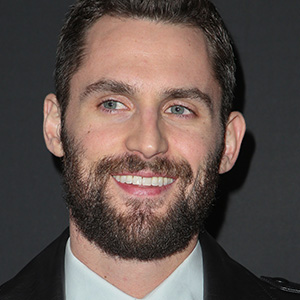 The March 27th game started off pretty well for NBA star Kevin Love. His team, the Cleveland Cavaliers, were coming off a 5-game winning streak as they faced the Miami Heat that night. Less than two minutes into the contest, Love charged in for a shot on Heat center Jordan Mickey—but instead of a basket, he got an elbow in the face that sent him to the floor (and out of the game) with an injury to his mouth.
In pictures from the aftermath, Love's front tooth seemed clearly out of position. According to the Cavs' official statement, "Love suffered a front tooth subluxation." But what exactly does that mean, and how serious is his injury?
The dental term "subluxation" refers to one specific type of luxation injury—a situation where a tooth has become loosened or displaced from its proper location. A subluxation is an injury to tooth-supporting structures such as the periodontal ligament: a stretchy network of fibrous tissue that keeps the tooth in its socket. The affected tooth becomes abnormally loose, but as long as the nerves inside the tooth and the underlying bone have not been damaged, it generally has a favorable prognosis.
Treatment of a subluxation injury may involve correcting the tooth's position immediately and/or stabilizing the tooth—often by temporarily splinting (joining) it to adjacent teeth—and maintaining a soft diet for a few weeks. This gives the injured tissues a chance to heal and helps the ligament regain proper attachment to the tooth. The condition of tooth's pulp (soft inner tissue) must also be closely monitored; if it becomes infected, root canal treatment may be needed to preserve the tooth.
So while Kevin Love's dental dilemma might have looked scary in the pictures, with proper care he has a good chance of keeping the tooth. Significantly, Love acknowledged on Twitter that the damage "…could have been so much worse if I wasn't protected with [a] mouthguard."
Love's injury reminds us that whether they're played at a big arena, a high school gym or an outdoor court, sports like basketball (as well as baseball, football and many others) have a high potential for facial injuries. That's why all players should wear a mouthguard whenever they're in the game. Custom-made mouthguards, available for a reasonable cost at the dental office, are the most comfortable to wear, and offer protection that's superior to the kind available at big-box retailers.
If you have questions about dental injuries or custom-made mouthguards, please contact our office or schedule a consultation. You can read more in the Dear Doctor magazine articles "The Field-Side Guide to Dental Injuries" and "Athletic Mouthguards."
By Denver Sleep Apnea Center
March 08, 2019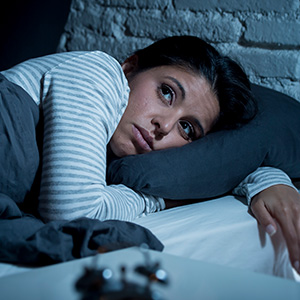 The month of March brings the first day of spring, when nature seems to wake up after a restful winter slumber. It also brings Sleep Awareness Week, which leads us to ask: How's your sleep? For around one of every three people, the answer seems to be: Not so good! In fact, it's estimated that some 50-70 million people in the U.S. alone have sleep problems, including sleep-related breathing disorders like obstructive sleep apnea (OSA).
People who suffer from this condition seem to sleep fitfully and snore loudly—and they may actually wake up dozens of times every night without even knowing it. These "micro-arousals" make it impossible to get restful sleep, which can lead to fatigue, trouble concentrating, and behavioral issues. Children with sleep disorders like OSA are sometimes diagnosed with attention deficit/hyperactivity disorders because the symptoms are very similar.
If you suspect that you (or someone you care about) may have a serious sleep disorder, it's a good idea to get an examination from a medical professional who specializes in this area. If the diagnosis is OSA, there are a number of treatments that can be effective—one of which is an oral appliance that's available from the dental office.
Dentists are quite familiar with the anatomical structure of the mouth, which is sometimes the root cause of OSA. In many individuals, the soft tissue structures in the back of the oral cavity (including the tonsils, tongue and soft palate) can shift position when muscles relax during sleep and block the flow of air through the windpipe. The lack of sufficient air may cause a person to awaken briefly, gasp for breath, and then relax their muscles—over and over again, all night long.
After a complete exam, we can have an appliance custom-made for you that has proven successful in managing mild to moderate cases of OSA. Shaped a little like a retainer, it is worn in your mouth at night and taken out in the daytime. The appliance helps maintain an open airway by re-positioning the jaw and/or keeping the tongue out of the way.
Oral appliance therapy is one of the most conservative options available for treating OSA: It requires no major equipment or irreversible medical procedures. However, there are a number of other options, including machines that supply pressurized air through a face mask and even oral surgery. It's important to consult with a specialist in sleep disorders when you're facing this issue. If the diagnosis is OSA or a similar sleep problem, remember that help may be available here at the dental office.
If you have questions about sleep-related breathing disorders, please contact us or schedule an appointment for a consultation. You can read more in the Dear Doctor magazine articles "Oral Appliances For Sleep Apnea" and "Sleep Disorders & Dentistry."