Posts for: April, 2019
By Denver Sleep Apnea Center
April 17, 2019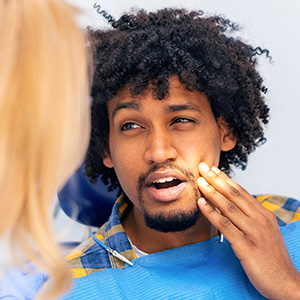 A toothache means a tooth has a problem, right? Most of the time, yes: the pain comes from a decayed or fractured tooth, or possibly a gum infection causing tooth sensitivity.
Sometimes, though, the pain doesn't originate with your teeth and gums. They're fine and healthy—it's something outside of your tooth causing the pain. We call this referred pain—one part of your body is sending or referring pain to another part, in this instance around your mouth.
There are various conditions that can create referred pain in the mouth, and various ways to treat them. That's why you should first find out the cause, which will indicate what treatment course to take.
Here are a few common non-dental causes for tooth pain.
Trigeminal Neuralgia. The trigeminal nerves situated on either side of the face have three large branches that extend throughout the face; the branch to the jaw allows you to feel sensation as you chew. When one of the nerve branches becomes inflamed, usually from a blood vessel or muscle spasm pressing on it, it can refer the pain to the jaw and seem like a toothache.
Temporomandibular Joint Disorder (TMD). These two joints that connect the lower jaw to the skull can sometimes become dysfunctional for a variety of reasons. This can set up a cycle of spasms and pain that can radiate throughout the jaw and its associated muscles. The pain can mimic a toothache, when it actually originates in the jaw joints.
Teeth Grinding. This is an unconscious habit, often occurring at night, in which people clench or grind their teeth together. Although quite common in children who tend to grow out of it, teeth grinding can continue into adulthood. The abnormally high biting forces from this habit can cause chipped, broken or loosened teeth. But it can also cause jaw pain, headaches and tenderness in the mouth that might feel like a toothache.
These and other conditions unrelated to dental disease can seem like a tooth problem, when they're actually something else. By understanding exactly why you're feeling pain, we can then focus on the true problem to bring relief to your life.
If you would like more information on oral pain issues, please contact us or schedule an appointment for a consultation.
By Denver Sleep Apnea Center
April 07, 2019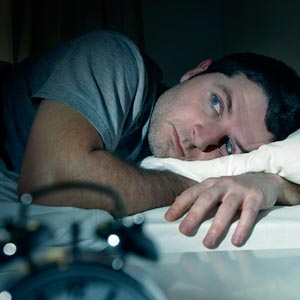 April is National Stress Awareness Month. But what does stress have to do with dentistry? According to the American Academy of Sleep Medicine, if you have a Type A personality or are under a lot of stress, you are more likely to suffer from a condition called bruxism, which means you habitually grind or gnash your teeth. One in ten adults grind their teeth, and the rate is much higher in stressful professions. In fact, the bruxism rate is seven times higher among police officers!
Many people grind their teeth in their sleep without realizing it, so how would you know if you are a "sleep bruxer"? If your spouse frequently elbows you in the ribs because of the grinding sounds you make, that could be your first clue. Unfortunately, dental damage is another common sign. Some people find out they are nighttime teeth grinders only when they are examined by a dentist since bruxing often leads to wear patterns on the teeth that only happen because of this behavior. Other complications can also develop: The condition can interfere with sleep, result in headaches and cause soreness in the face, neck or jaw. Chronic or severe nighttime teeth grinding can damage dental work, such as veneers, bridgework, crowns and fillings, and can result in teeth that are worn down, chipped, fractured or loose.
The most common treatment is a custom-made night guard made of high-impact plastic that allows you to sleep while preventing your upper and lower teeth from coming into contact. Although a night guard will protect your teeth and dental work, it won't stop the grinding behavior. Therefore, finding and treating the cause should be a priority.
The Bruxism Association estimates that 70 percent of teeth grinding behavior is related to stress. If you are a bruxer, you can try muscle relaxation exercises, stretching and breathing exercises, stress reduction techniques and, where feasible, any lifestyle changes that can allow you to reduce the number of stressors in your life. Prescription muscle relaxants may also help. In addition, teeth grinding may be related to sleep apnea. This possibility should be investigated since sleep apnea can have some serious health consequences—we offer effective treatments for this condition as well.
We can spot signs of bruxism, so it's important to come in for regular dental checkups. We look for early indications of dental damage and can help you protect your smile. If you have questions about teeth grinding or would like to discuss possible symptoms, please contact our office or schedule an appointment for a consultation. You can read more in the Dear Doctor magazine articles "Teeth Grinding" and "Stress & Tooth Habits."